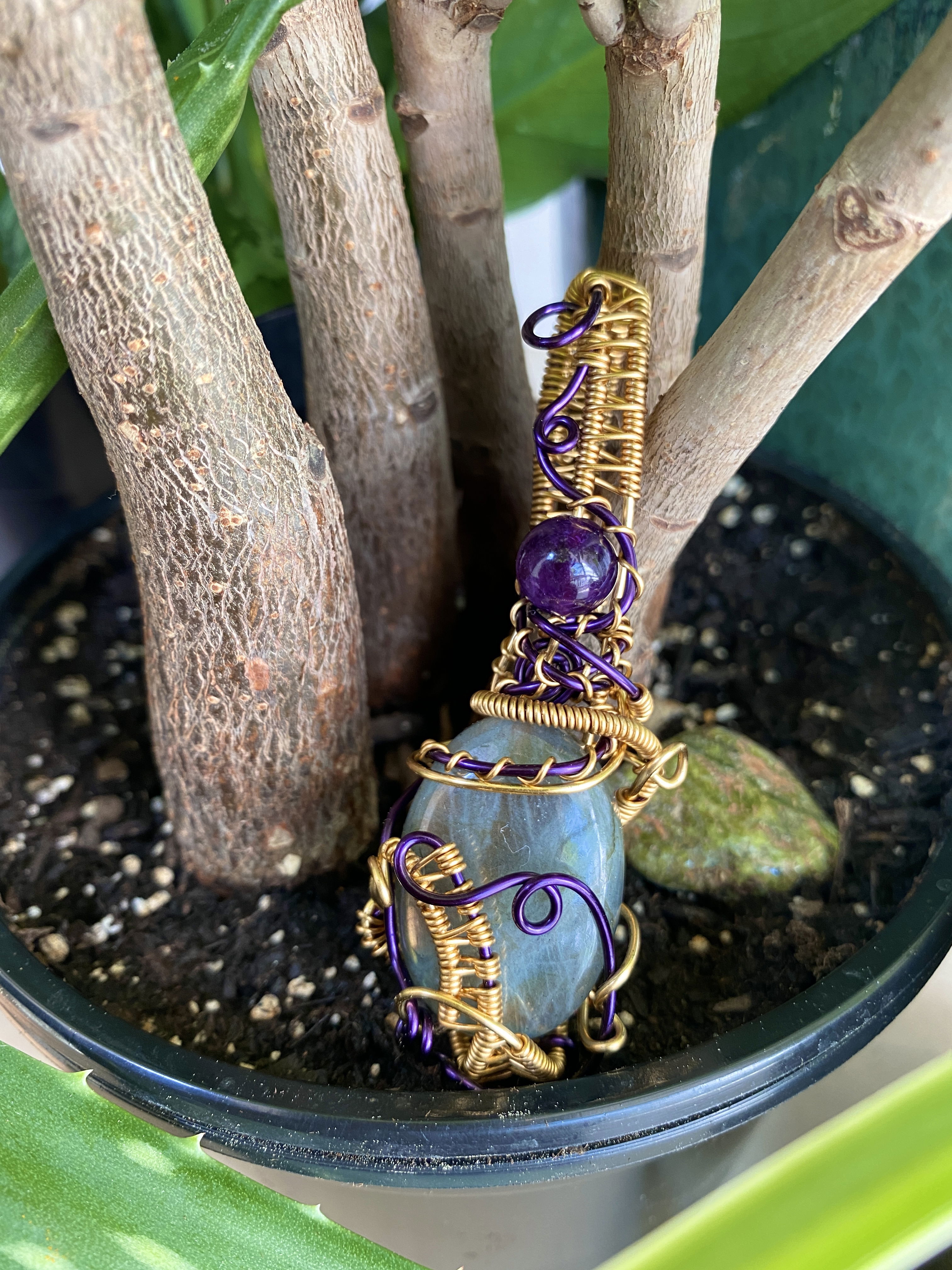 RahCrystals are unique, handmade, crystal healing art. The works are crafted in copper, brass, sterling and fine silver, gold-fill and solid gold upon request. We create from the inspiration of Spirit with the intention of healing and love. All pieces are energetically charged with Reiki energy, sun and moon light and have a preset intention of love, light, abundance, peace, and clarity.
Thank you for allowing us to co-create something special for you.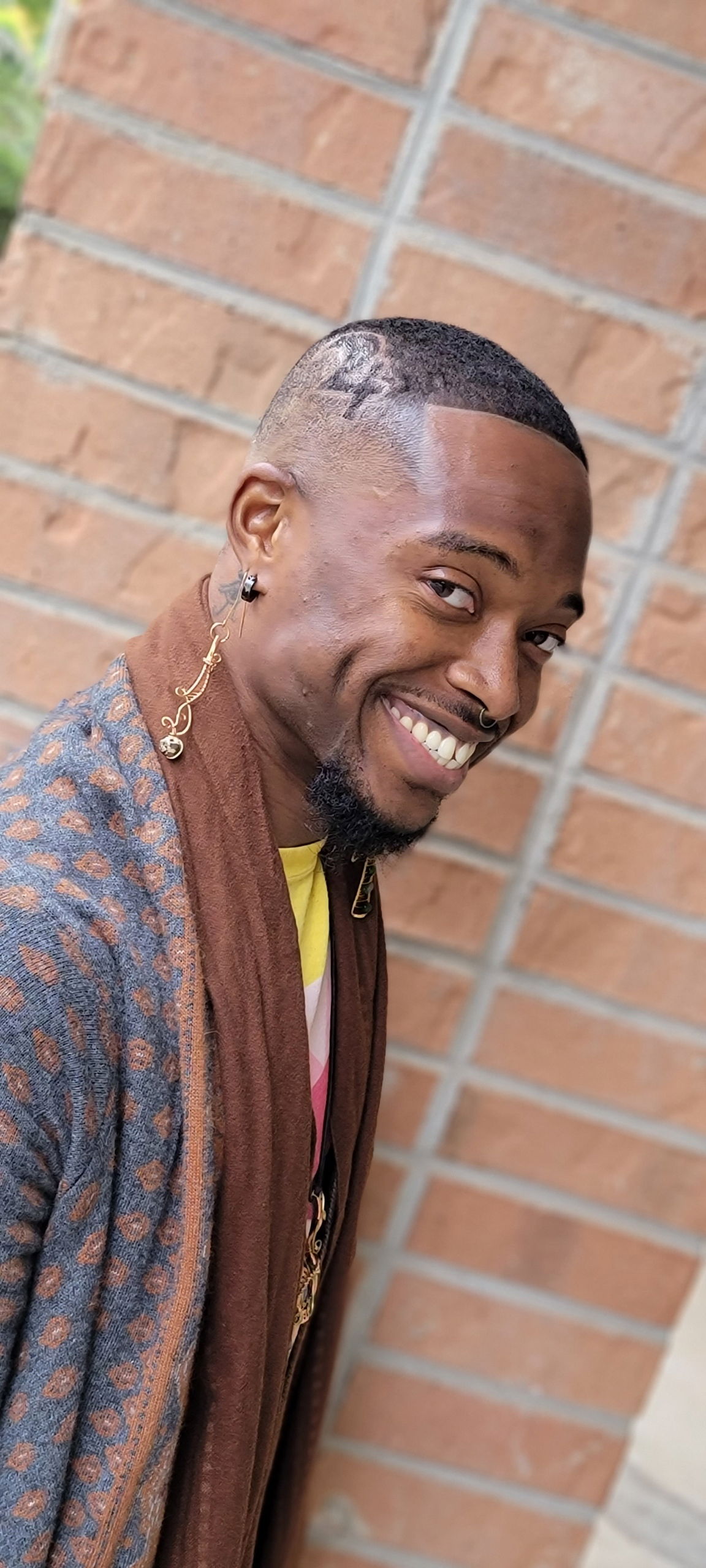 Bio
A. Raheim White
Founder, Creative Designer of RahCrystals

Raheim (they/them/anything in love) is the eldest of 13 children and has been a caretaker for most of their life. Growing up on Chicago's Northside as a queer kid was extremely challenging. Being a victim of abuse and bullying caused them to shrink. So, when Raheim received the gift of dance at age 14, it was fated to completely change the trajectory of their life. Dance allowed Raheim to experience liberation, ecstasy, and joy uninhibited. With support from teachers who saw a Light in them and their own desire to be unyielding, Raheim continued on a path toward freedom.

Raheim earned their Bachelor of Fine Arts and Masters of Fine Arts degrees in Dance Performance & Choreography from the University of Illinois at Urbana-Champaign and New York University Tisch School of the Arts, respectively, with a semester study at Taipei National University of the Arts. Desiring to reconcile their past traumas, Raheim became deeply immersed in meditation and healing while in Taiwan. Soon, they would discover the healing power of Reiki and crystals. Upon further investigation, Raheim learned that many indigenous cultures of Africa and beyond understood and used crystals for healing.

While dancing professionally in New York City, Raheim still felt they had much healing to do for themself and their family. They became a Reiki Master-Teacher and Sound Healer in order to provide themself and others tools for healing. This even began to influence the way they performed, consciously channeling healing energies during performances to aid all who participated in the experience.

When Raheim returned home to Chicago to continue their healing journey with family, they felt something was missing. With dance, Reiki, and sound, all of these forms were immaterial. You had to "be there" to receive the full benefit of the healing. Raheim wanted to provide their clients with something they could always have that combined movement, reiki, and aesthetics. Not to mention the reality of moving home at age 28 with no job, no prospects, and needing something to do. Longer story shortened, RahCrystals was received as a way to move deeper into healing work. At heart, RahCrystals is another healing practice.

Currently, Raheim and RahCrystals are based in Atlanta, GA. Along with maintaining their Reiki Master-Teacher and Sound Healing practices, Raheim is an Akashic Record Reader, Certified Yoga Instructor, Social-Emotional Learning Facilitator, choreographer, and educator.