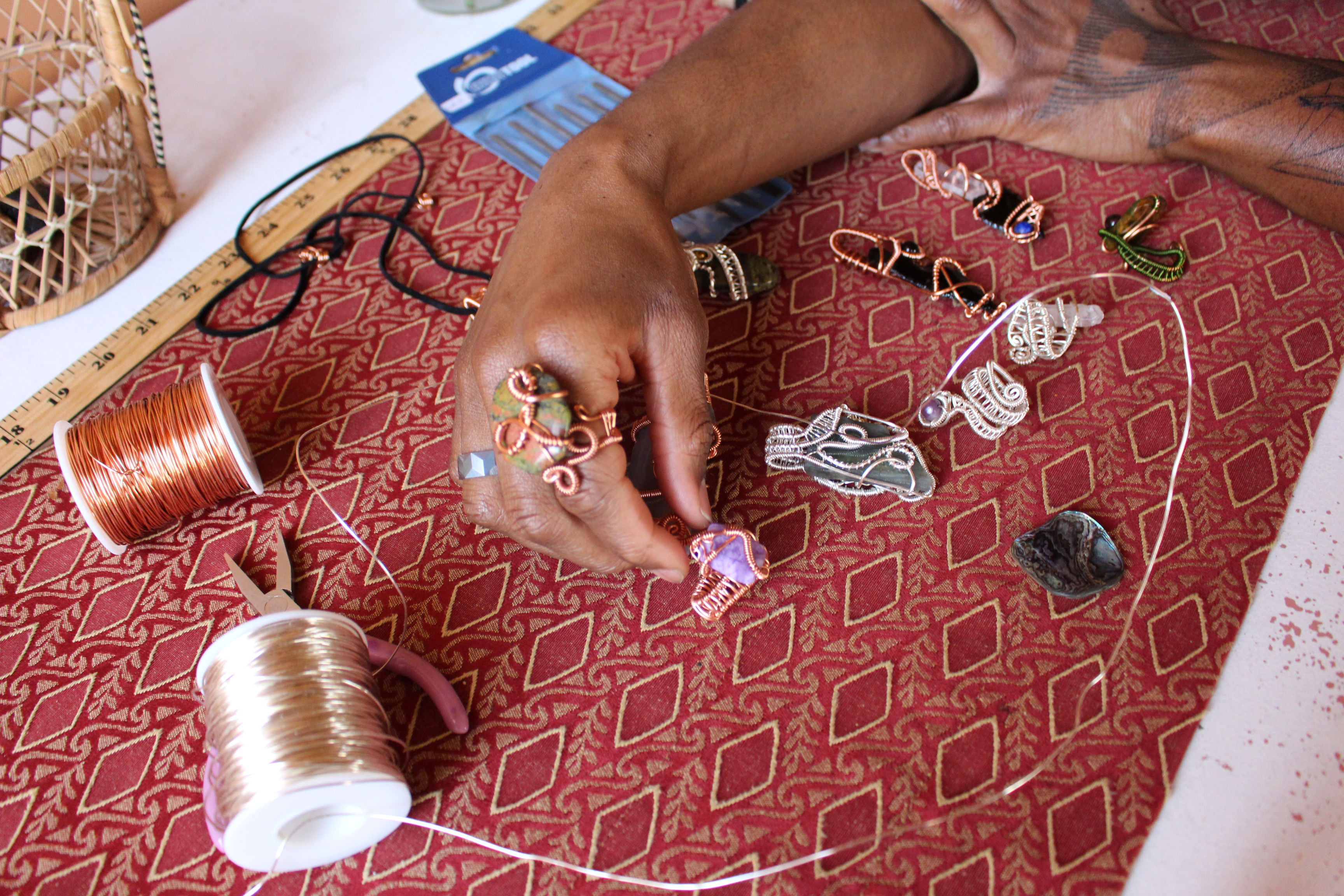 All of our pieces are unique and created with the individual in mind. In order to best serve you, we'll need to know either the crystals you'd like wrapped or the qualities that you'd like to enhance within your life.

For example, "I need something to help instill passion and purpose." Well, that'd be a job for garnet! "I want to feel more confident in my voice and speaking my truth." Lapis Lazuli or Celestite will give you what you need! You also choose your wire – the base and (1) accent. More accents are subject to an additional fee. We work in copper, colored copper, brass, sterling silver (.925), fine silver (.999), and 14K gold-fill. Color choices will be presented in the consultation. All of our works are created in tarnish resistant copper. Sterling silver naturally patinas (gets darker) over time but fine silver is more resistant.

With a custom order, we can tailor your piece to exactly what you need it to be. To learn more, check out our RahCrystals Commissions Guide Here.

We look forward to co-creating more magick with you.